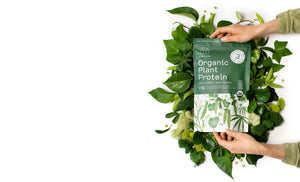 Meet
Organic
Plant
Protein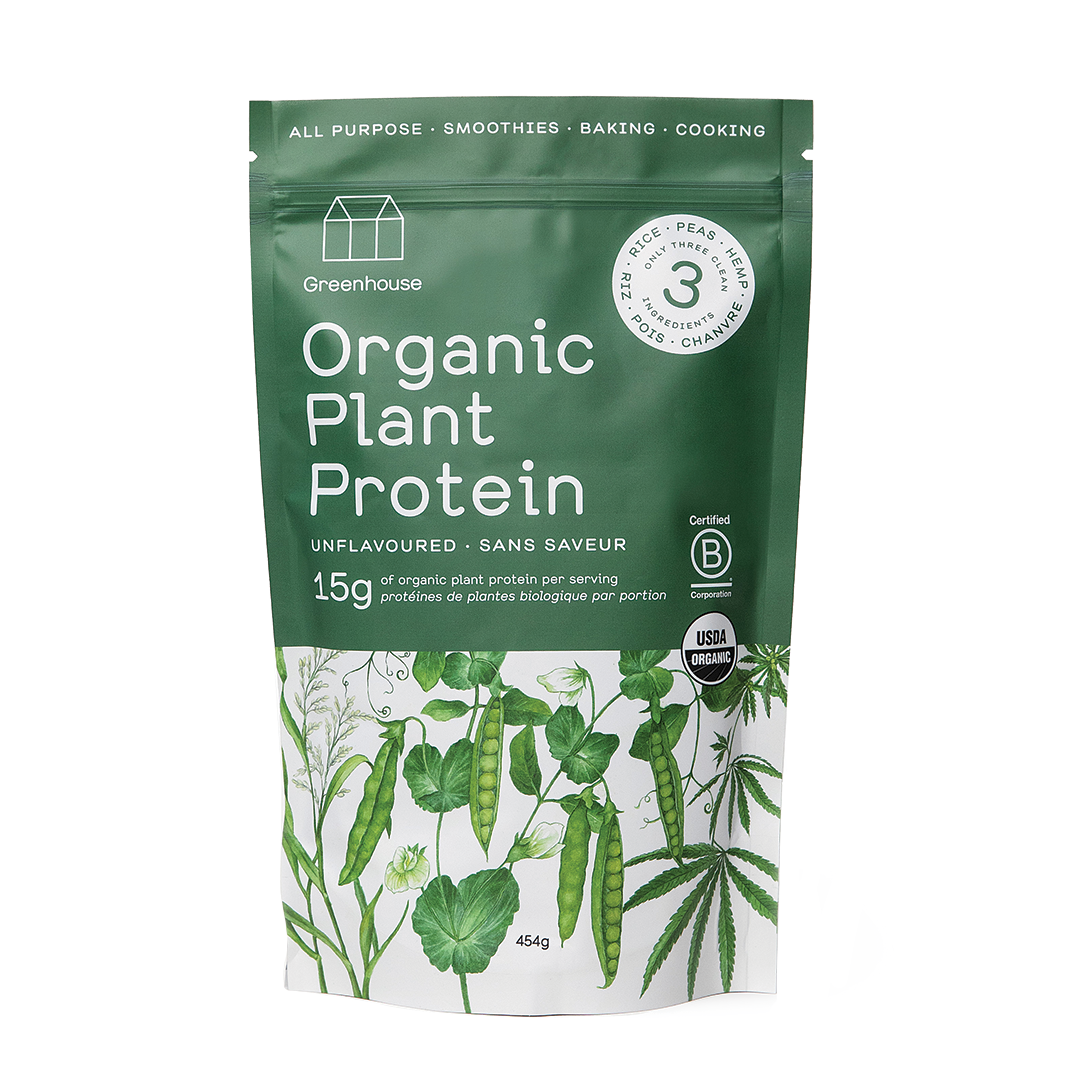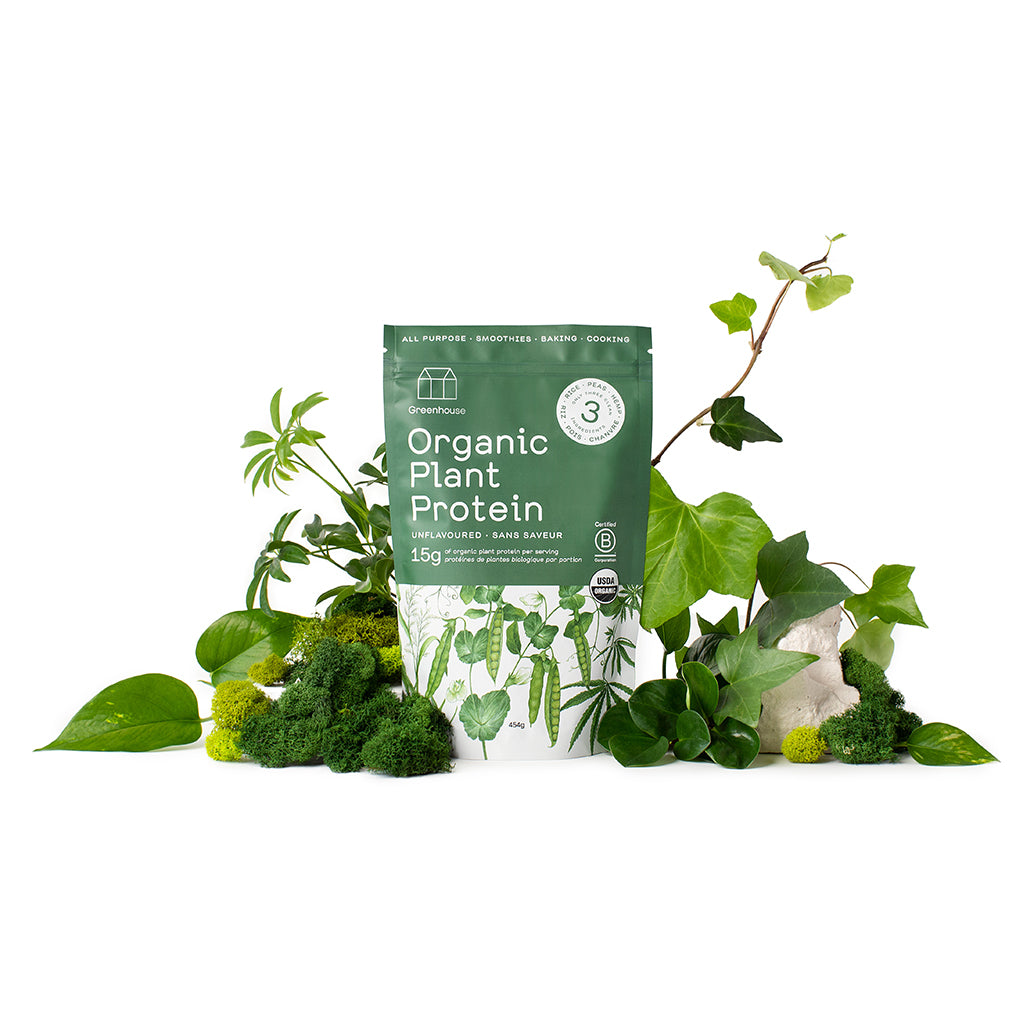 Harness the Pow(d)er of Plants
Made with just three organic, recognizable ingredients — pea, brown rice, and hemp (and nothing else!) — there's plenty of room in every scoop for protein (15g), iron (22% RDA), and all 9 essential amino acids. Add to shakes, bakes, and all your kitchen makes for a complete plant protein boost.
Shop Now
Complete Amino Profile
Put protein under a powerful microscope, and you'll see it's made up of amino acids. Amino acids are necessary for human health, playing a series of essential roles in the body from muscle cell repair + immune system support, to nervous system + brain function regulation.

Many amino acids can be synthesized by the body, but there are nine, known as essential amino acids, that we can only get from food. Between its three plant ingredients, Organic Plant Protein contains all nine.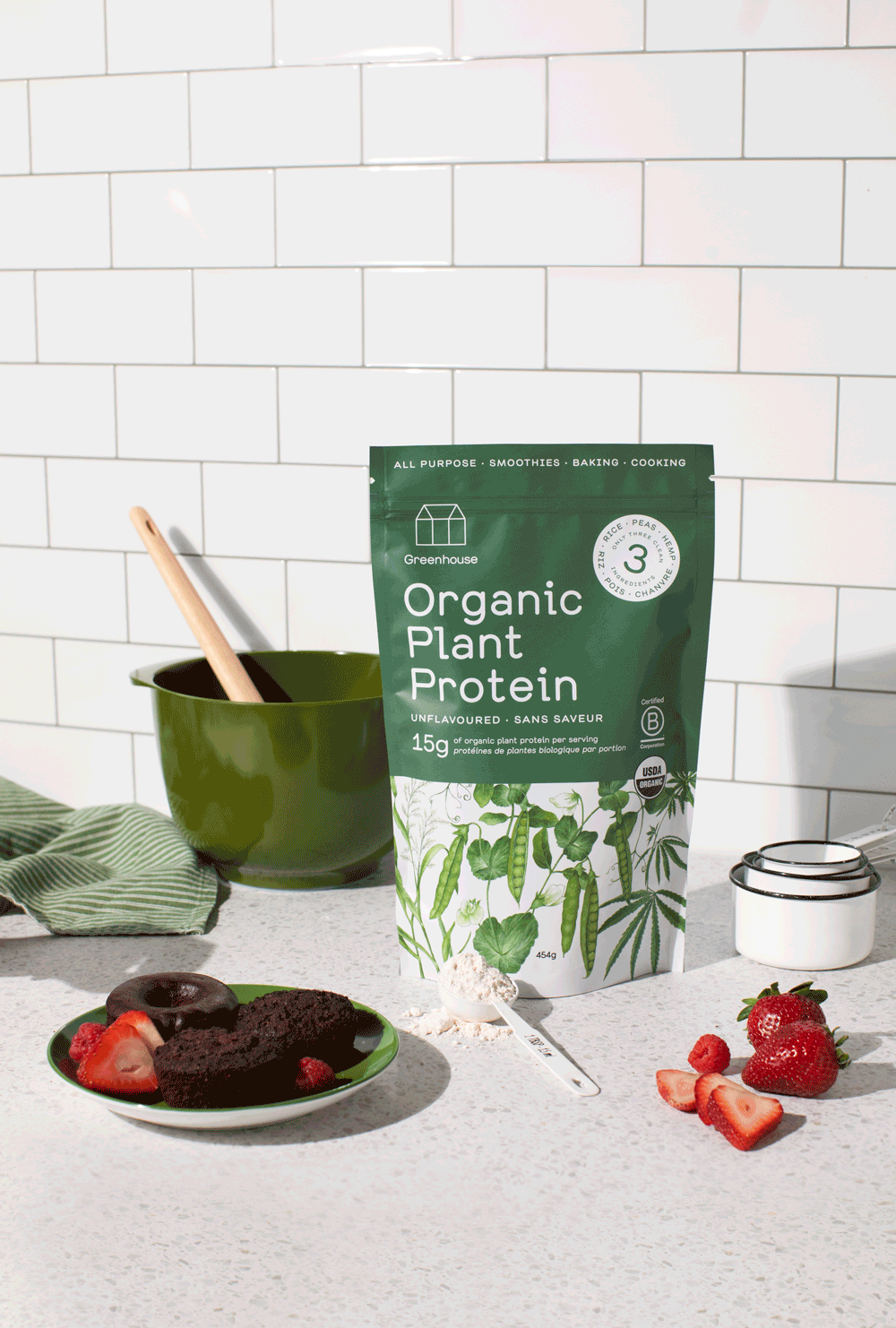 Why Organic Plant Protein?
Aid Muscle Recovery + Growth

The body to repair and grow tissues, including (but not limited to) muscles.

Support Brain + Heart Health

Omega-3 and -6 are essential to maintaining good cardiovascular health + brain function.

Improve Oxygenated Bloodflow

Iron is an essential mineral in the production of red blood cells.

Immune Function Support

Amino acids are essential in maintaining immune system cell structure.

Improve Satiety

Protein keeps you feeling fuller for longer, curbing cravings, and aiding in weight management.

All-Purpose, Unflavoured

Incorporate into smoothies, cooking, and baking creations for all the family.
Learn More

More Plants, More Often



No Additives,
No Nonsense



Organic Pea
Very rich in iron, which helps improve oxygen flow to muscles.
Organic Brown Rice
Rich in the amino acid cysteine, shown to support lung health + boost sports performance.
Organic Hemp
Rich in fatty acids omega-3 and omega-6, helping to maintain good cardiovascular + brain health.
More Plants, More Often.
More Plants, More Often.
More Plants, More Often.
More Plants, More Often.